HOW WE GROW
We use a living soil with mineral balancing in combination with Dr. Ingham and Dr. Albrecht's methods through soil testing and microscopy.
OUR STRAINS
We are excited to announce that our first harvest of medical cannabis is now available for purchase.

If you are looking for consistency and quality within our field, look no further! Our products are greenhouse and indoor grown by growers who take pride in achieving excellence. Through complete soil dynamics, we consistently produce the highest quality cannabis in the market!


Our farm is equipped to produce six to eight different strains (predominantly hazes), with new products available every three weeks. This will allow for you or your operation to always have a reliable source of high-quality products available right when you need it!
Bad River Cannabis currently has four top shelf varieties of all-natural greenhouse grown medical cannabis available — be sure to stock up now!
---
FLOWER

ROYALE WITH CHERRIES
CBD: .049% THC: 17.53%


Lineage: Mandelbrot's Royal Kush X (Black Lime Reserve x Cherry Pie Clone)


Terpene Profile: Initial flavor of lime peel, chem fuel, and cherry cola followed with an earthy chem funk, moth ball, and subtle skunk undertones.


Effects: Uplifting, calming, and an all-around relaxing, pleasant high. Perfect for calming the mind while still participating in society.
GIRL CRUSH
CBD: .29% THC: 21.073%


Lineage: Biscotti x Bad Girl


Terpene Profile: Gasoline dominant profile with hints of licorice, kerosene, and fennel.


Effects: Super potent and mind numbing without inducing sleep. Perfect for those who are looking for something fun, uplifting, and energizing.
ROYAL WEDDING *F3
CBD: .049% THC: 20.6%


Lineage: Wedding Cake x Mandelbrot's Royal Kush


Terpene Profile: Strong gasoline dominant profile, blended nicely with some skunky funk, featuring notes of astringent grape and honeysuckle.


Effects: Calming for both the mind and the body — an all around uplifting and joyous high. Perfect for those suffering from inflammation, menstrual pains, and general body pains. *F3 phenotypes can generate variance in effect and potency.
GLUE SNIFFER
CBD: .055% THC: 20.76


Lineage: Gorilla Glue #4 x The Whip


Terpene Profile: Gassy, savory, earthy, and sour.


Effects: Cerebral and uplifting, yet an extremely potent high for those looking to enjoy life. Perfect for relief from any form of mental or physical pain.
PRE-ROLLS
Dakota Delights are here! .5g pre-rolls on all 4 of our strains.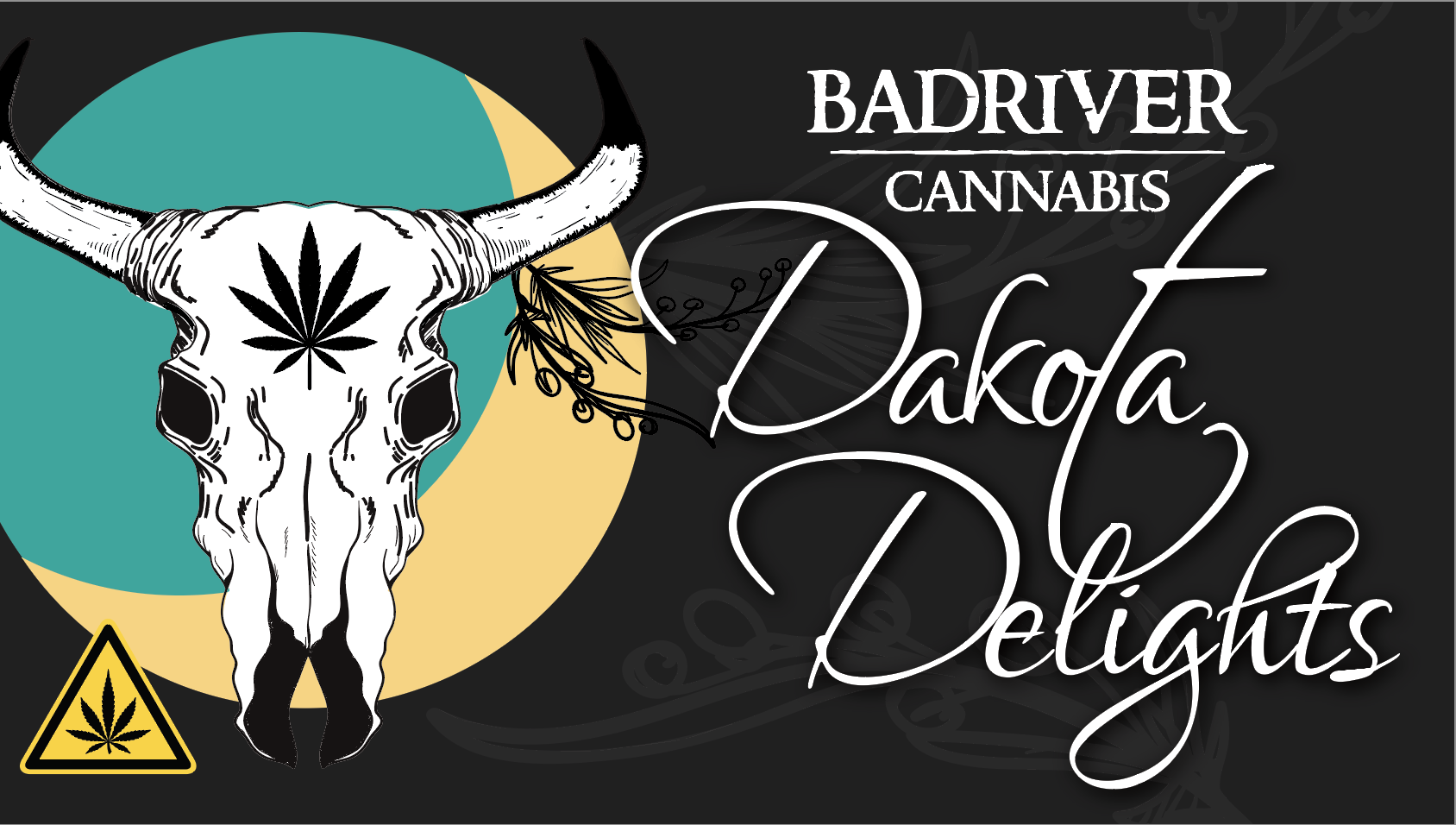 CUSTOM PIPE
Enjoy your Bad River Cannabis with one of our custom pipes. $15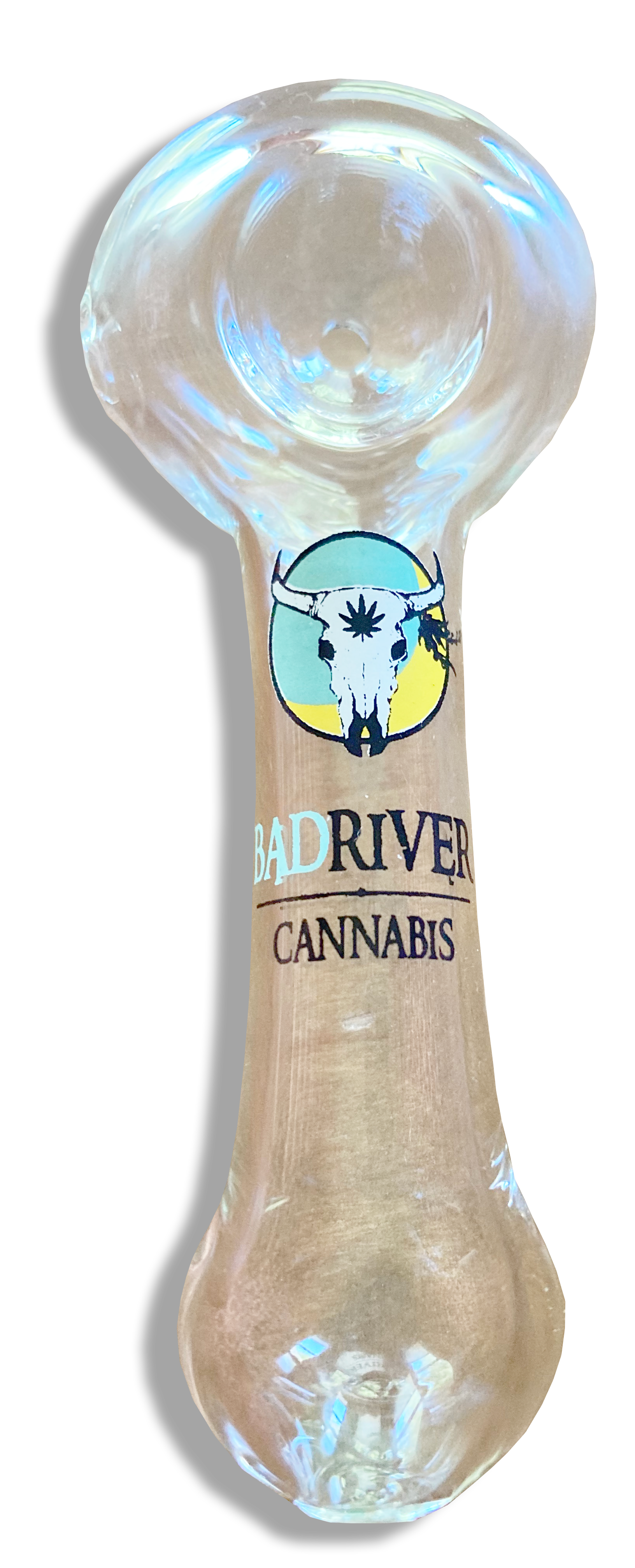 CBD
We are proud to provide Joy Organics — products made with the purest premium grade CBD oil available.